Ningaloo Marine Park public moorings
---
Western Australia Department of Environment and Conservation
Western Australia Department of Environment and Conservation
The Ningaloo Marine Park is a multiple-use Marine Park that caters for a wide range of activities, including fishing, snorkelling, and diving - which are often undertaken off boats. Whilst it is recommended to anchor in sand to protect fragile reef and seagrass communities, anchors and their chains often break the fragile corals that build Ningaloo Reef.
Due to the increase in vessel traffic in multiple-use marine areas, moorings are often installed in high use areas to minimise the need for anchoring. A mooring is merely a structure or apparatus set out in a permanent manner to which a vessel or floating object can be secured (Figure 1). As such, a total of 30 environmentally friendly public moorings are available throughout the Ningaloo Marine Park (State Waters) and the Murion Conservation Area (see Google Earth layer below).
click image for larger image view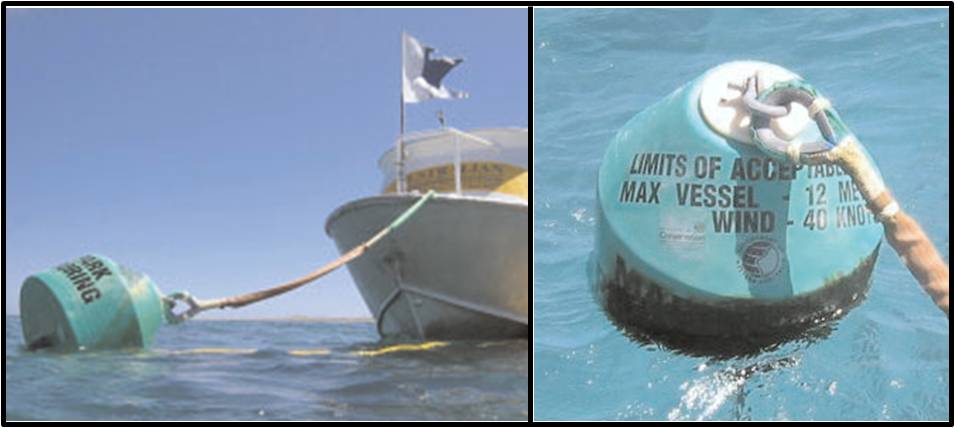 Figure 1. Example of a public mooring in the Ningaloo Marine Park (State Waters).
Public moorings are identified by colour (Table 1) and feature the Western Australia Department of Environment and Conservation (DEC) logo, the words 'Marine Parks', an identification number, as well as the maximum vessel length and the maximum wind speed for each mooring.
Table 1. Ningaloo Marine Park public mooring information.

Float colour
Class
Maximum wind speed
Maximum vessel length
Use
Brown
Tender
30 knots
8 m
Day use
Green
Class A
30 knots
12 m
Day use
Blue
Class B
30 knots
18 m
Day use
Orange
Class C
45 knots
25 m
Over night

Non-public commercial moorings have white floats. You must get the owner's permission before attaching your vessel to these moorings.
Advice for users of public moorings
To use the public moorings, you need to make a booking with the local DEC office.
You are responsible for the safety of your vessel while using the moorings.
Be aware of changing weather conditions, your vessel draught, and the mooring swing.
Don't use the mooring if the wind is greater than 30 knots (except Class C) and/or your vessel is longer than the length specified on the float.
Use the length of vessel rope specified as shorter ropes may damage the mooring.
Moorings must not be used by more than one vessel at a time unless otherwise stated.
Two-hour time limits may apply.
All moorings are located in sanctuary zones and fishing of any type is not permitted from the moorings.
It is recommended to view the DEC Mooring Policy.
The information provided here (including the Google Earth layer below) is provided only as a guide, and does not replace the DEC rules and regulations. For more information or to make a mooring booking, contact the local DEC office: 22 Nimitz Street, Exmouth, WA 6707; Ph (08) 9947 8000; exmouth@dec.wa.gov.au.
---
Dataset details
| | |
| --- | --- |
| Owner institution | Western Australia Department of Environment and Conservation (http://www.dec.wa.gov.au/) |
| Spatial extent | Muiron Islands (21° 39' S, 114° 22' E) to Coral Bay (23° 08' S, 113° 46' E) |
| Copyright | Copyright remains with the data owner(s) |